Shortly after buying out a partner last year, Green Valley Seed President Jeff Hum made another big business decision: He changed accounting firms.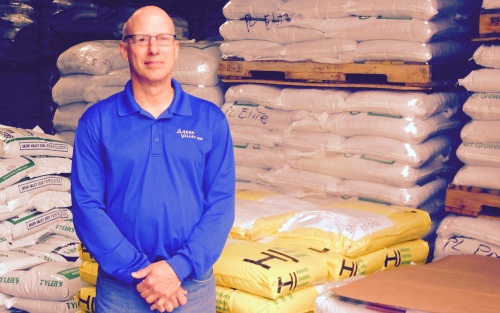 Since then, he says, he has been impressed by the upgraded service he enjoys from Byler, Wolfe, Lutsch & Kampfer.
"We worked with a larger firm, but the primary people working on our business were junior people," said Jeff (pictured). "Now, we have a senior person looking at our taxes line by line and understanding our business better than any of our previous accountants ever did."
About Green Valley
Jeff is now the majority owner of Green Valley Seed, based at 7472 W. Akron-Canfield Road, Canfield, and his son Bryan owns a minority share. Opened in 1966, Green Valley sells and delivers grass seed, as well as fertilizer, hydromulch and erosion control products, throughout Ohio, Pennsylvania and West Virginia.
Much of the reclamation work on pipeline and drilling projects throughout the Utica Shale play has sourced Green Valley products. Last year, the company opened a warehouse in Cadiz, Ohio, to capitalize on that business and wound up posting a record year.
More support at tax time
Jeff had been a part-owner of Green Valley since the 1990s and always had significant involvement with its accountants.
When tax time approached, the old firm sent personnel to download business information and review a set of questions. Then they would compile tax returns for a senior partner to review and finalize.
Now, Jeff works directly with Gene Byler, a partner at BWLK and head of its tax division.
"Gene told me up front that he would be the guy doing our taxes, and he goes over things line by line," Jeff said. "He doesn't just look at those figures, he's actually thinking about how they affect our business and what recommendations he can give us to reduce our taxes.
"Most of our accountants in the past never knew our business. But that's not the case with him … he understands my business a lot more than the other firm ever did."
Time-saving advice
BWLK has also provided fast and good advice about decisions, including recent ones on whether to buy or lease equipment and how to manage a huge receivable.
"I don't have time to go out and research," Jeff said. "Gene has a lot of knowledge and deals with a wide array of companies, and his expertise saves me time."
Jeff heard about BWLK from two business owners he knows who were happy with its service. He said he would recommend the firm to other business owners.