By Richard Lutsch
One question we frequently hear from our clients is: Does my non-profit need an audit?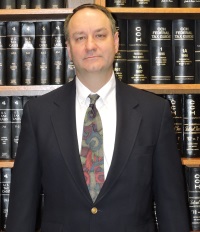 An audit is an official examination of an individual's or organization's financial statements as a whole, typically by an independent Certified Public Accountant, with the purpose of expressing an opinion on those statements. This process is very thorough and time-consuming, and can sometimes be costly for a non-profit with a limited budget.
Our answer depends on the needs of the organization or the requirements of other third parties. If an organization that funds the nonprofit requires that an audit be performed, then we make that recommendation.
However, sometimes we find that the non-profit doesn't need an audit, but instead can benefit from a service called "agreed upon procedures."
What is an agreed upon procedures engagement?
Simply, this is an agreement made in advance between the nonprofit organization, accountant and sometimes another vested third party, that allows the accountant to review and report upon pre-determined financial areas of concern. The procedures are determined at the onset of the engagement, performed and reported on at the conclusion of the engagement.
For instance, the primary item of concern for most nonprofit organizations is cash. In this scenario, the accountant compares a sampling of checks written against invoices and against the endorsement on the back of the check for accuracy. Perhaps the organization is concerned about the collection and use of restricted funds and related deposits into the bank.
The purpose of this agreed upon procedures engagement would be to determine whether or not the transactions are being processed and recorded in a proper manner. The accountant performing this service does not provide an opinion, but only reports the results of the tests.
There are several reasons why an organization would choose an agreed upon procedures engagement rather than an audit. It offers a considerable savings over the cost of an audit, is narrower in scope, and generally is more focused on the concerns of the organization.
Before making any decisions about the review of your non-profit's financial situation, you should consult an accountant who specializes in this area. You may be surprised to learn what can be done to reduce the risk of loss of your nonprofit organization's assets.