What qualities make a good accountant?
I think attention to detail and the ability to communicate with clients, among other things, make for a good accountant. Sometimes, this requires translating technical accounting information or tax issues into terms that can be understood by someone not trained in our field. Being able to bridge that gap helps us give the client the best possible service.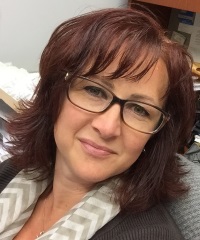 What areas of the business do you focus on?
My responsibilities include a little bit (or a lot, during busy season) of everything from individual taxes, to corporation taxes, as well as accounting and QuickBooks consulting.
When and why did you decide to go into accounting?
When I started college at Youngstown State (graduated summa cum laude), I wasn't sure what major I wanted to pursue. However, after taking some business courses I found myself becoming interested in accounting. The rest is history.
What was the greatest moment in your career?
Passing the CPA exam! The exam, which is given in 4 sections, is considered to be one of the most difficult professional license tests to pass. According to the AICPA, the passage rates for each section so far in 2016 are: Auditing & Attestation – 46.4%, Business Environment & Concepts – 56.6%, Financial Accounting & Reporting – 46.4% and Regulation – 49.4%.)
What do you do outside the office for fun?
In my spare time, I like to spend time with family, enjoy the outdoors and travel. I've also served in the community as treasurer of both the Salem Rotary and Salem YMCA, and on the board of the Salem Area Chamber of Commerce.
(Laurie Chaffee is a Certified Public Accountant and works in BWLK's Salem office. She celebrated her 25th anniversary at the firm in 2015. To reach her with accounting related questions or schedule an appointment, call 330-332-4646.)